What Everyone Ought To Know About DialExcel Triple ONLINE DIALER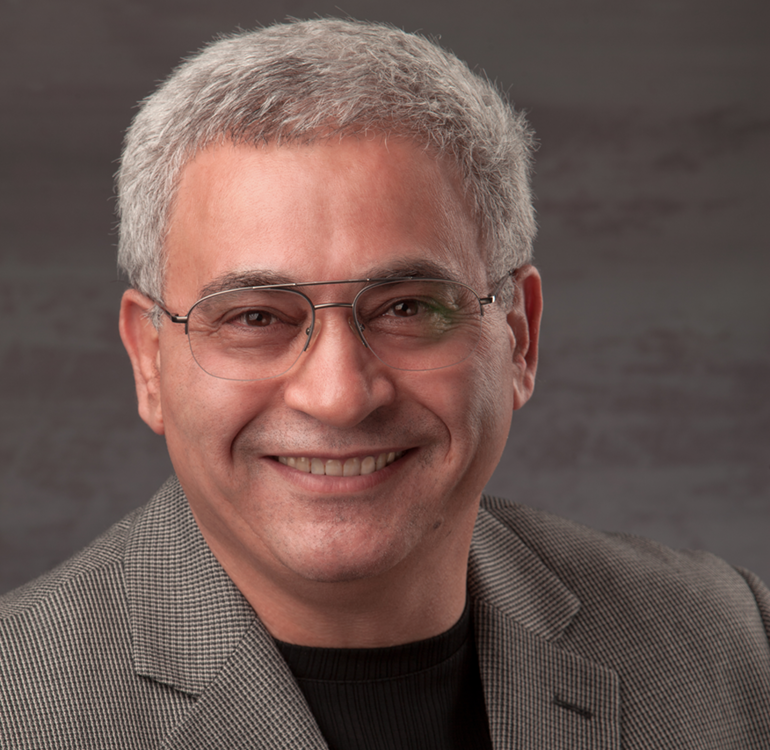 Morry started his business career in Real Estate over 30 years ago. He purchased, fixed, and sold hundreds of properties in Southern California. Morry has always been passionate about research and finding ways to find more solutions to complicated problems and this is when he ventured out and formed SuccessorsData.com, which offers inheritance property records to realtors and investors in 42,000 zip codes.
Morry is also the founder of EasyExcelAutomation.com, offering custom and ready made Excel VBA Tools and the co-founder of IQdial.com. IQdial.com is the result of subscribers at SuccessorsData asking Morry for faster ways to reach heirs and for prospecting tools. For years customers of Successorsdata would go to Data24-7.com, which was founded by Marc Orenberg, to append phone and email addresses to their property records and find ways to call the individuals. Finally, Morry and Marc decided to offer a product that would help both companies help their customers reach their prospects faster and easier and IQdial.com was established. Their new product, DialExcel now allows you to dial directly from your Excel file. So, instead of taking the data to your dialer, we bring the dialer to your data! Take and keep notes directly in your Excel file or in the DialExcel system
A REVOLUTIONARY NEW WAY TO DIAL!
Dial right through your Excel file!
Instead of uploading your list to a dialer and risk losing any data or notes; we bring the dialer to your data!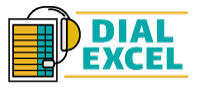 Dial right through your Excel file.
Leave a message.
Use it as a caller ID.
Call tracker included for FREE.
Only 25$ Month !!!
GET IN TOUCH
909-315-5330
admin@successorsdata.com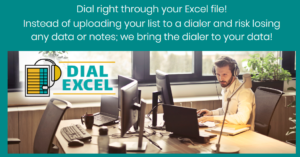 Only 1 account for an unlimited number of agents!
You only need one account, for an unlimited number of agents dialing your unlimited numbers.

Buy phone numbers from Twilio for $1.00 each!
Buy a number for $1.00 and pay just $0.01 per minute as you go!

Triple Dialer!
Select up to 3 numbers to be dialed simultaneously and talk to 3x more prospects per hour than using a single line auto dialer.

Take notes!
Take and keep notes in your Excel file or type them into the Dial Excel system – either way, never lose them again
The Intelligent Dialer for Salesforce Sales Cloud

More Dials. More Conversations. More Revenue.
A Blended Sales Dialer That Your Reps Will Love Using

RingDNA fits seamlessly into your reps' workflow and improves it, automating virtually every trivial task while ensuring that 100% of call activity is logged in Salesforce.

Reps will love tracking and optimizing their success nearly as much as you will.
Dial More of Your Best Prospects

With DialNext, reps can blitz through prioritized call lists in Salesforce with one-click dialing. Since RingDNA provides data within the context of calls, reps never have to sacrifice speed for performance.
Have Up to 400% More Sales Conversations

Dialing leads from a number with a local area code has been shown to boost connection rates by up to 400%. With RingDNA's Local Presence feature, reps can automatically ensure that a local number appears in their prospects' caller ID.
Smarter Calls, More Revenue

RingDNA automatically surfaces real-time contextual prospect data from Salesforce, marketing automation platforms and virtually any other source.

See buyer intent, communications history, account data and engagement information before or during any call.
Convert More Inbound Callers Into Customers

RingDNA also makes reps more successful during inbound calls. Every time the phone rings, RingDNA's blended dialer let's reps know who is calling and what to sell them. RingDNA even provides reps with intelligent talking points that keep them on message during calls.
Transform Sales Data Into Revenue

As your reps connect with customers, RingDNA automatically captures every call, email and call recording in Salesforce.

Best of all, raw data is made actionable, thanks to real-time reports and dashboards. As a result, you can coach your reps in real time to reach their potential.
Create a Call Cadence

Through a seamless integration with Salesforce tasks, reps use RingDNA to set prospect follow-up reminders and other events right from the dialer.

The result: shorter sales cycles, more opportunities and more revenue.
Install in Minutes, Not Days

Onboarding new reps is as simple as installing an app. One click installs RingDNA into any rep's Google Chrome browser. Reps can then start making and taking more successful calls in a matter of minutes.
Sales Acceleration Features
CONNECT WITH MORE PROSPECTS

| | |
| --- | --- |
| International Local Presence Dialing | Automatically dial from local area codes in 50 states and 40 countries |
| DialNext | Automatically dial down sequential lead lists, reports and tasks in Salesforce. |
| Outbound Caller ID | Dynamically or manually set a fixed outbound Caller ID. |
| Click to Call from Salesforce | Click to call leads directly from a list or report in Salesforce. |
| Click to Call from Gmail | Click to call leads directly from Gmail. |
| Conference Calling | Instantly create a conference line at any time. |
| Timezone Detection | See the local time of the prospect you are calling. |

AUTOMATE SALES PROCESSES

| | |
| --- | --- |
| Automatic Call Logging | Log all call data automatically. |
| Automatic Email Logging | Log emails in Salesforce automatically |
| Voicemail Drop | Get more callbacks with perfect, pre-recorded automated messages. |
| Custom Call Dispositions | Categorize the outcome of each call with one click. |
| Group Voicemail | Quickly create voicemail boxes for groups of sales rep. |
| Task Management | Create tasks, assign tasks and schedule reminders from the dialer. |
| Related Salesforce Records | Link calls with leads and contacts to specific opportunities or campaigns on the fly. |

HAVE SMARTER SALES CONVERSATIONS

| | |
| --- | --- |
| CTI & Enhanced Caller ID | Inbound call alert with contextual data about inbound callers. |
| Intelligent Sales Scripts | Intelligent talking points keep reps on-message when leads call. |
| Sales Activity Feed | View recent calls, emails, meetings and more before and during calls. |
| Buyer Intent Data | Know which promotions caused leads to call and what they want to buy. |
| Customer Account Data | View lead notes and Chatter posts within the context of calls. |
| Content Engagement | See which content leads have engaged with. |
| Desktop Notifications | Real-time inbound call notifications. |

Have questions? Contact us to learn more. 888 – 815 – 0802Let's Connect