Want More Money? Start ONLINE DIALER!!!
Dial right through your Excel file!
Instead of uploading your list to a dialer and risk losing any data or notes; we bring the dialer to your data!

Only 1 account for an unlimited number of agents!
You only need one account, for an unlimited number of agents dialing your unlimited numbers.

Buy phone numbers from Twilio for $1.00 each!
Buy a number for $1.00 and pay just $0.01 per minute as you go!

Triple Dialer!
Select up to 3 numbers to be dialed simultaneously and talk to 3x more prospects per hour than using a single line auto dialer.

Take notes!
Take and keep notes in your Excel file or type them into the Dial Excel system – either way, never lose them again!
Dial right through your Excel file.
Leave a message.
Use it as a caller ID.
Call tracker included for FREE
ALL THIS FOR 25$ A MONTH!!!!!
START NOW!!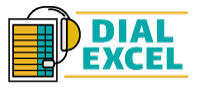 Morry started his business career in Real Estate over 30 years ago. He purchased, fixed, and sold hundreds of properties in Southern California. Morry has always been passionate about research and finding ways to find more solutions to complicated problems and this is when he ventured out and formed SuccessorsData.com, which offers inheritance property records to realtors and investors in 42,000 zip codes.
Morry is also the founder of EasyExcelAutomation.com, offering custom and ready made Excel VBA Tools and the co-founder of IQdial.com. IQdial.com is the result of subscribers at SuccessorsData asking Morry for faster ways to reach heirs and for prospecting tools. For years customers of Successorsdata would go to Data24-7.com, which was founded by Marc Orenberg, to append phone and email addresses to their property records and find ways to call the individuals. Finally, Morry and Marc decided to offer a product that would help both companies help their customers reach their prospects faster and easier and IQdial.com was established. Their new product, DialExcel now allows you to dial directly from your Excel file. So, instead of taking the data to your dialer, we bring the dialer to your data! Take and keep notes directly in your Excel file or in the DialExcel
Practical Ways to Boost Agent Morale
Is agent morale a top challenge for your team? Pizza parties, contests, and ping pong tables are fun, but they're not enough to move the needle. Even leaders with the best intentions tend to struggle to get agents to bring their best selves to work each day. The result? Disengaged agents, poor service, and frustrated customers. It doesn't have to be that way! Join us on May 22 to find out how you can practically refine your people, process, and technology strategies to overcome some of the common obstacles to high morale and engaged employees.
During this webinar, you will learn:
The counterintuitive reason why motivation is a top challenge for contact center agents.
A critical link between agent morale & empowerment that's vital to delivering extraordinary customer experiences
How Five9 Genius™ Intelligent Cloud Contact Center can empower your agents, helping you transform both the employee and customer experience
Join us for an interactive and informative hour, filled with practical tips, and complete with live audience Q&A.
Wednesday, May 22nd 11:00 am PT
5 Surprising Reasons Why You Need to Move Your Contact Center to the Cloud
The last few years have seen an explosion of growth in cloud contact center. Is it just because it's cheaper to operate? Nope! There are several significant under-the-hood shifts that are happening. In this webinar, we'll outline those reasons and help you understand the real pulls behind contact center in the cloud.
In this webinar, you will learn:
The most common reasons why some of your peers may not have moved to the cloud yet and why

10 not-so-surprising reasons to move to the cloud that you should still consider

Multi-tenancy – what it is and why it's important to your contact center

5 truly surprising reasons you should move your contact center to the cloud
Join Jonathan Rosenberg, Chief Technology Officer at Five9, for an interactive and informative hour complete with live audience Q&A.
Wednesday, June 12th 11:00 am PT
Turn Your Call Center into an Intelligent Contact Center
Learn 3 easy steps you can to take to turn your call center into an intelligent contact center.
5 Ways Executives are Enhancing Customer Satisfaction
Learn why business leaders think customer satisfaction has the most impact on their business and what they are doing to keep customer satisfaction rates high.
Improving the Customer Journey with Workforce Optimization
Learn about the hottest WFO modules and trends that you can implement to help improve your current WFO strategy.