A REVOLUTIONARY NEW WAY TO DIAL!

Only 1 account for an unlimited number of agents!
You only need one account, for an unlimited number of agents dialing your unlimited numbers.

Buy phone numbers from Twilio for $1.00 each!
Buy a number for $1.00 and pay just $0.01 per minute as you go!

Triple Dialer!
Select up to 3 numbers to be dialed simultaneously and talk to 3x more prospects per hour than using a single line auto dialer.

Take notes!
Take and keep notes in your Excel file or type them into the Dial Excel system – either way, never lose them again!
Dial right through your Excel file!
Instead of uploading your list to a dialer and risk losing any data or notes; we bring the dialer to your data!
Only 25$ a month
Dial right through your Excel file.
Leave a message.
Use it as a caller ID.
Call tracker included for FREE.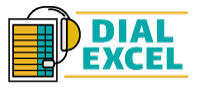 We also offer different services!!!!! Please Check the out below
https://special.phoneburner.com/freetrial/lead-distribution
Smart, automated lead distribution

Get leads to the right agents at the right time – with LeadStream.

The problem with manual lead distribution

Any sales manager who oversees lead distribution knows the struggle. Manual lead delivery is an arduous task. Errors are unavoidable. Leads that cost good money to produce can sit with busy or less productive agents where they grow cold. These inefficiencies cost sales teams time, money, and lost business.

Save time, and turn more leads into buyers

LeadStream is PhoneBurner's game-changing lead distribution platform. It gives admins unparalleled control over their most precious asset – and agents instant access to the leads they need.

Using highly customizable delivery rules, LeadStream automatically distributes leads to the right agents, so they can be worked efficiently and effectively. That means more connections, more opportunities, and more closed deals.

Customize LeadStream to fit any sales scenario

LeadStream is designed to fit your needs. Create pools of leads telemarketing teams can pull from on demand, award real-time leads to the first agent to claim it, or distribute bonus leads to top-performers in specified quantities. You're in the driver's seat.

Setup is simple with our step-by-step interface. Just add individual agents to the LeadStream, define their distribution settings – quantities, lead order, daily/lifetime max, etc. – and set redistribution rules so unworked leads are redistributed before they go cold. As agents log into PhoneBurner, they can hit the ground running.

1. Blind Pull

Leads remain in the shared pool until an agent is ready to make calls, and are distributed once their active dial session begins.

Usage Example: Ideal for getting agents dialing quickly with minimal setup, and when no data review is needed prior to dialing.