Stop Wasting Time And Start ONLINE DIALER today !!!! Only 25$ A Month!
Get A Free 3 Day Trial !!!
Dial right through your Excel file!
Instead of uploading your list to a dialer and risk losing any data or notes; we bring the dialer to your data!

Only 1 account for an unlimited number of agents!
You only need one account, for an unlimited number of agents dialing your unlimited numbers.

Buy phone numbers from Twilio for $1.00 each!
Buy a number for $1.00 and pay just $0.01 per minute as you go!

Triple Dialer!
Select up to 3 numbers to be dialed simultaneously and talk to 3x more prospects per hour than using a single line auto dialer.

Take notes!
Take and keep notes in your Excel file or type them into the Dial Excel system – either way, never lose them again!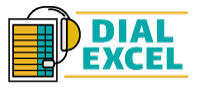 Once you sign up for DialExcel through our website, you can start to use the system immediately. You will have immediate access to our training webinars, help section and tutorial videos. You will also have access to the many more service we provide. Lead Store where you can purchase our data products.
Predictive Dialer from Five9
Increase Agent Productivity by 300%
Adaptively control the pace of outbound dialing
Dial leads only as agents become available
Automatically leave recorded voicemail while moving to the next call
Keep agents at peak efficiency
The Predictive Dialer Makes Your Contact Center More Productive
The Five9 Predictive Dialer connects agents only to calls that are actually answered by people, freeing agents from the need to listen to unanswered calls, busy signals, disconnected lines, or answers from answering machines and other automatic devices. The Predictive Dialer uses mathematical formulas to predict both the average time it will take for calls to be answered and agent availability, and adjusts the dialing rate accordingly. The Five9 Predictive Dialer enables call center agents to dramatically increase their number of live voice connections.
Out of the box CRM integrations and rapid deployment gets you up and running in weeks, not months or years. Plus agents can operate from anywhere with an internet connection, computer, and headset.
Get a Quick Quote
# of Agents
1-4 Agents
5-9 Agents
10-25 Agents
26-50 Agents
51-100 Agents
101+ Agents
Country
Afghanistan
Albania
Algeria
American Samoa
Andorra
Angola
Anguilla
Antigua
Argentina
Armenia
Aruba
Australia
Austria
Azerbaijan
Bahamas
Bahrain
Bangladesh
Barbados
Barbuda
Belarus
Belgium
Belize
Benin
Bermuda
Bhutan
Bolivia
Bonaire, Sint Eustatius, and Saba
Bosnia
Botswana
Brazil
British Virgin Islands
Brunei
Bulgaria
Burundi
Cambodia
Cameroon
Canada
Cape Verde
Cayman Islands
Central African Republic
Chad
Chile
China
Colombia
Congo
Cook Islands
Costa Rica
Croatia
Cuba
Curaçao
Cyprus
Czech Republic
Denmark
Djibouti
Dominica
Dominican Republic
Ecuador
Egypt
El Salvador
Equatorial Guinea
Eritrea
Estonia
Ethiopia
Faeroe Islands
Fiji
Finland
France
French Guiana
French Polynesia
Gabon
Gambia
Georgia
Germany
Ghana
Gibraltar
Greece
Greenland
Grenada
Guadeloupe
Guam
Guatemala
Guinea
Guinea Bissau
Guyana
Haiti
Honduras
Hong Kong
Hungary
Iceland
India
Indonesia
Iran
Iraq
Ireland
Israel
Italy
Ivory Coast
Jamaica
Japan
Jordan
Kazakhstan
Kenya
Kuwait
Kyrgyzstan
Laos
Latvia
Lebanon
Liberia
Libya
Liechtenstein
Lithuania
Luxembourg
Macao
Macedonia
Madagascar
Malawi
Malaysia
Maldives
Mali
Malta
Marshall Islands
Martinique
Mauritania
Mauritius
Mexico
Micronesia
Moldova
Monaco
Mongolia
Montenegro
Montserrat
Morocco
Mozambique
Myanmar/Burma
Namibia
Nepal
Netherlands
Netherlands Antilles
New Caledonia
New Zealand
Nicaragua
Niger
Nigeria
Northern Mariana Islands
Norway
Oman
Pakistan
Palau
Palestine
Panama
Papua New Guinea
Paraguay
Peru
Philippines
Poland
Portugal
Puerto Rico
Qatar
Reunion
Romania
Russia
Rwanda
Saba
Saint Maarten
Saint Martin
Saipan
Samoa
San Marino
Saudi Arabia
Senegal
Serbia
Seychelles
Sierra Leone
Singapore
Slovakia
Slovenia
Solomon Islands
Somalia
South Africa
South Korea
Spain
Sri Lanka
St. Kitts & Nevis
St. Lucia
St. Vincent & The Grenadines
Sudan
Suriname
Swaziland
Sweden
Switzerland
Syria
Taiwan
Tajikistan
Tanzania
Thailand
Togo
Tonga
Trinidad-Tobago
Tunisia
Turkey
Turkmenistan
Turks and Caicos Islands
Tuvalu
U.S. Virgin Islands
Uganda
Ukraine
United Arab Emirates
United Kingdom
United States
Uruguay
Uzbekistan
Vanuatu
Vatican City
Venezuela
Vietnam
Yemen
Zambia
Zimbabwe
All fields required.
By submitting this form you are agreeing to Five9's Privacy Policy and Terms & Conditions.
Learn how you can leverage the Five9 Outbound Contact Center with multiple dialing modes and TCPA-compliant Manual Touch Mode for mobile to ensure the speed and success of your outbound campaigns.
DOWNLOAD DATA SHEET
Five9 has been honored with recognition from analysts and industry publications including Gartner, Aragon Research, and Forrester
Inbound Call Centers
ACD, IVR, & CTI
Omnichannel Call Centers
Social, Mobile, Email, & Chat
Outbound Call Centers
TCPA, Predictive, Power, & Progressive Dialers
Blended Call Centers
Integrated Outbound, Inbound, & Omnichanne