TRIPLE ONLINE DIALER Is Bound To Make An Impact In Your Business!!!!!
A REVOLUTIONARY NEW WAY TO DIAL!
Dial right through your Excel file!
Instead of uploading your list to a dialer and risk losing any data or notes; we bring the dialer to your data!
Get started today at only $25/month.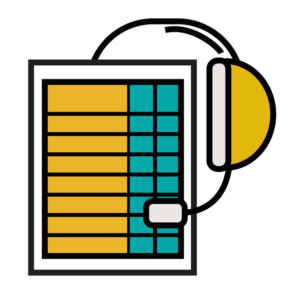 After establishing a connection, you can manage calls fully from your DialExcel. You can easily dial numbers from phone contacts, from the call history, from the clipboard, from Microsoft Outlook, Word and Excel and manually entered numbers. Further, you can accept and end calls. Using the DialExcel it give you the option to take notes as you go and wont lose any data.
DialExcel is Something so simple yet affective
 Learn more about DialExcel The only predictive dialer like it in the industry!
Dial right through your Excel file.
Leave a message.
Use it as a caller ID.
Call tracker included for FREE.
DialExcel Dialer is the perfect tool to reach the most number of prospects in given period of time. It is a triple dialer ! So pick 3 numbers and start dialing !!!
Being a real estate investor, we concentrate on what you need! This is for you!!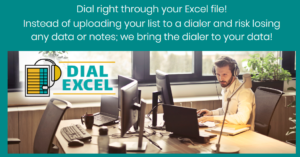 We also provide other services:
https://salesdialers.com/auto-call-dialer/
We figured, there's gotta be a better way. So we waited for someone to come up with it. And we waited.

Automatic call dialer technology started offering some solutions, but they all seemed, well, patched together. The built-in inefficiencies still kept sales teams from gaining any real traction.

So we tried this and tried that. We stumbled across better ways to merge CRM and telephony. We coughed up features that magically seemed to convert better. And we found that emerging cloud tech could be configured for a whole new level of flexibility.

And yeah, we obsessed a little. Okay, a lot. In the end, we found ways to synchronize everything until it all worked so well, that it surprised even us.

Then the things we were selling really started selling.

Over some celebratory beers one day, we looked back at what we had accomplished, and somehow came to the conclusion that this was too big just to keep it to ourselves.

So we got the bright idea to smooth out the final rough edges, pretty up the interface, and share it with the world.

That's pretty much how PowerDialer CRM was born. And you know what? Thousands of sales teams all over the world 'got it.' They quickly saw the elegance, the potential, the amazing level of efficiency the product offered them.

A new customer named Daniel McRae wrote, "My first hour I booked 5 appointments on one line. Unbelievable and amazing, I just loved it. I was so pumped I upgraded to 3 lines!"

That pumped us up too. So we kept improving the automatic call dialer that became PowerDialer CRM. And we added other products that telephone sales teams seemed to need.

Awards and great reviews followed, as well as an 'A' rating by the Better Business Bureau. Our systems were adopted by big companies like Keller Williams and more.

But you know what the best part was for us? When our customers suggested features that would make our systems even better. We've integrated a lot of those ideas, and have better products to show for it. Have an idea to contribute? We'd love to hear from you.

The point is, whatever you're selling, we want to help you sell more of it. Because we know that warm tingly feeling inside when you beat expectations.