WorldWide Dialer – DialExcel.com!
You can dial online !!!!
Get started today at only $25/month.
A REVOLUTIONARY NEW WAY TO DIAL!
Dial right through your Excel file!
Instead of uploading your list to a dialer and risk losing any data or notes; we bring the dialer to your data!
Only 1 account for an unlimited number of agents!
You only need one account, for an unlimited number of agents dialing your unlimited numbers
Buy phone numbers from Twilio for $1.00 each!
Buy a number for $1.00 and pay just $0.01 per minute as you go!
Triple Dialer!
Select up to 3 numbers to be dialed simultaneously and talk to 3x more prospects per hour than using a single line auto dialer.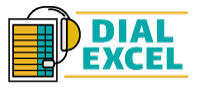 Dial Excel – Overview
Hello everybody, this is the basic rundown of Dial Excel. In just a couple of minutes here, you'll have a good sense of how powerful and easy it is to use, so you can get it set up and working for you in no time. It's different than any other dialer out there, and Dial Excel makes it quick and easy for you to call, take notes, and manage communication with your customers, straight from your own Excel files that you've formatted in a way that works best for you. Clean, organized, and without hassle, whether you're a small business with a few employees, or a large enterprise working with a call center.
With a typical dialer, you need to import your data, and spend quite a bit of time cleaning up the data. If you've got a spreadsheet with 50 columns, you're going to lose some data, some fields are going to be messy or mapped incorrectly, and you're going to have quite a few headaches to take care of before you're able to start contacting your new leads and customers. You're going to have to pick and choose what columns you want to keep, which ones you want to ignore, and do quite a bit of manual work before you're set to go.
Now, instead of bringing your data into the dialer platform, and adjusting it to work, imagine if you could do it the other way around and bring the dialer to your data. That's the essence of Dial Excel. Your data doesn't change, it stays as is. And Dial Excel, essentially, comes to your data, as if you were dialing straight from an Excel file.
Cloud Calling at Jet Speed
No commitments. Nothing to install. Instantly available.
Whether you're an individual calling many contacts from a list or a large call center with hundreds of seats – Dialfire, a web browser and 3 minutes of your time is all it takes to jump-start your campaign.
Outbound


predictive dialing

from

0.0099

$
landline
per minute

from

0.0099

$
mobile
per minute

Inbound


call blending
No setup costs. No installation.
'Pay as you go' or 'monthly package'
Unlimited agents & campaigns
What is Dialfire?
Dialfire instantly turns your browser into a complete outbound call center.
intuitive user interface
powerful predictive dialer with inbound call blending
support for small ad-hoc campaigns as well as large multi-step campaigns with millions of contacts
Easy to handle
No software installation. No servers. No phone lines.
Powerful templates let you create your new campaign in minutes.
Customize any aspect of your campaign – even without coding.
Easy on Your Wallet
Pay only for what you use.
Pay as you go or choose one of our monthly packages – your choice!
Unlimited number of agents. Unlimited number of campaigns.
Dialfire puts the Power in Your Hands
While it's very easy to get started with Dialfire, some campaigns are more complex than others and this is why Dialfire has a wide range of advanced features that put you in control.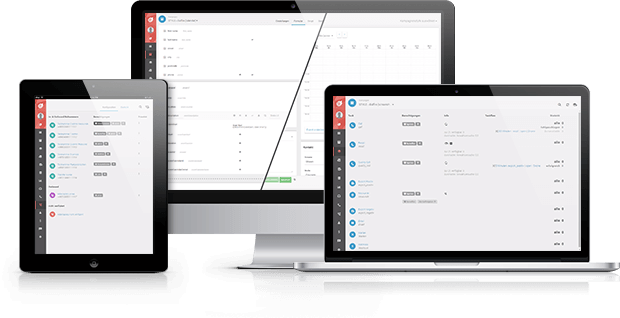 Register your own phone numbers and use them for both outbound and inbound calling.
Arrange the agent screen and add any number of custom fields.
Build multi-step campaigns that go far beyond phone calls.
Create custom reports to gain more insight into your campaign.
Update contact data on the fly.
Developers can access various REST APIs and use JavaScript in almost every module for even deeper integration.
All these features are immediately available to you and at no extra charge. Should you ever get stuck, there's community support to help you out – efficiently and free of charge.