Now You Can Have Your TRIPLE ONLINE DIALER Done Safely With DialExcel.com
DialExcel.com is a $25 Triple phone dialer – Try it for FREE for 3 days!
DialExcel.com allows you to dial a list of phone numbers right through your excel file.
You can dial up to 3 numbers at one time and find out exactly which one of them are good after you talk to a person.
You are able to buy a phone number from Twilio for $1 a month and have the outgoing and income routed anyway you wish.
Triple Dialer!
Select up to 3 numbers to be dialed simultaneously and talk to 3x more prospects per hour than using a single line auto dialer.
Take notes!
Take and keep notes in your Excel file or type them into the Dial Excel system – either way, never lose them again!
Buy phone numbers from Twilio for $1.00 each!
Buy a number for $1.00 and pay just $0.01 per minute as you go!
Only 1 account for an unlimited number of agents!
You only need one account, for an unlimited number of agents dialing your unlimited numbers.
For any questions please email us at Admin@dialexcel.com or contact us at 909-315-5330.
Dialexcel.com is provided by SuccessorsData.com and Data24-7.com
Click here to start you subscription https://account.dialexcel.com/login
Learn more about us:
Morry started his business career in Real Estate over 30 years ago. He purchased, fixed, and sold hundreds of properties in Southern California. Morry has always been passionate about research and finding ways to find more solutions to complicated problems and this is when he ventured out and formed SuccessorsData.com, which offers inheritance property records to realtors and investors in 42,000 zip codes.
Morry is also the founder of EasyExcelAutomation.com, offering custom and ready made Excel VBA Tools and the co-founder of IQdial.com. IQdial.com is the result of subscribers at SuccessorsData asking Morry for faster ways to reach heirs and for prospecting tools. For years customers of Successorsdata would go to Data24-7.com, which was founded by Marc Orenberg, to append phone and email addresses to their property records and find ways to call the individuals. Finally, Morry and Marc decided to offer a product that would help both companies help their customers reach their prospects faster and easier and IQdial.com was established. Their new product, DialExcel now allows you to dial directly from your Excel file. So, instead of taking the data to your dialer, we bring the dialer to your data! Take and keep notes directly in your Excel file or in the DialExcel system.
Morry is the father of 4 children, two of which are autistic, and is involved in church ministries at Walter of Life Community Church. He is also a grandfather of 2 small boys.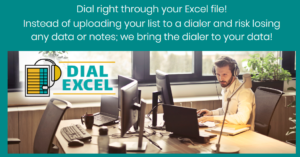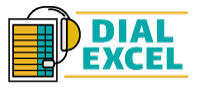 For any questions please email us at Admin@dialexcel.com or contact us at 909-315-5330.
Dialexcel.com is provided by SuccessorsData.com and Data24-7.com
r you and your team. At Mojo, we refer to it as prospecting's 'silent killer'. You may have experienced it before. It works like this: You download or import a new calling list in your dialer and begin prospecting. For the first few weeks your list is fruitful. You are making contacts, setting follow up calls and putting…
Mojo + PieSync = Piece of cake Two-Way Syncing with your Cloud Apps
Today's busy Real Estate offices leverage multiple cloud applications to manage their contact data. Some, like Mojo, manage the front of your pipeline. Some maintain your database of contacts such as SOI and Past Clients. And others are used for marketing and transactional tasks. The rub is that most of these apps do not communicate with each other, keeping your contacts and their place in…
Time for Spring Cleaning: Get Rid of Your Database Clutter!
By David England Hey, it's human nature to want to hang on to stuff. It's why you see brand new self-storage facilities popping up on every corner, and reality TV shows like A&E's "Storage Wars," which focus on that stuff being auctioned off when a unit is abandoned or the owner has stopped paying rent. Then of course, there's the infamous "Hoarders" TV show where the clutter approaches…
For Sale By Owner today, For Sale by YOU tomorrow
Mojo's Dialer and FSBO Data Service are Real Estate Prospecting Must Have's People who list their homes themselves don't want to talk to you. Well, they do, they just don't know it yet. So your challenge if you choose to accept it is to explain to them why they need you and the value you bring. This is going to take some time, research, effort and leads from Mojo's FSBO data service, to be…
Our Zapier Integration is Now Public
Connectivity has been the new buzz word for the past several years. Professional salespeople are always looking for ways to save time, save energy and to make the drudgery of making their systems speak to each other automated. This is why we put so much effort on Mojo Dialer integrations. One tool that has force multiplied Mojo Dialer integrations is Zapier. Zapier is a third-party platform…
Connect your Mojo Dialer to Infusionsoft CRM
Our customer feedback and request system is a critical tool in the Mojo development process. It fuses our clients requests for features and enhancements directly with our development team. With enough votes from the Mojo community, these requests, improvements and features come to life in Mojo. One type of request we get often is to integrate the Mojo Dialer with various other lead management…
Why Mojo Customers Wait an Average of Just 59 Seconds to Reach Tech Support
By David England Take a close look at some of the faces of Team Mojo Customer Support pictured above. Any guess as to what they have in common? They offer awesome Mojo customer service. Answer: Regardless of their job titles, there is a 99% likelihood they can all answer your most detailed questions about how to best use Mojo for your business. Our Mojo customer service is constantly…
How One California Realtor Avoids Being an "AFA" – An Average Frustrated Agent
Keller Williams real estate agent Ramon Sanchez, who closed 44 deals in 2017 and sold 43 homes the year before, remembers when it was much easier to double his annual sales. In 1991, his first year as a full-time Realtor after juggling multiple part-time jobs, he sold one house. The next year, he sold two. "It was during the recession and it was a buyer's market – not like it is today,"…
Why Mechanic-Turned-Realtor Dan Feuser Values Mojo as the Ultimate Business Productivity Tool
Keller Williams Realty agent Dan Feuser says the demand is brisk for homes in Southwest Florida. Like many successful Realtors, Dan Feuser's career path has taken some unexpected turns. Fresh out of college, he worked as an aircraft mechanic at United Airlines for 14 years and then started his own aircraft salvage business…