DialExcel.com Triple Online Dialer

Only 1 account for an unlimited number of agents!
You only need one account, for an unlimited number of agents dialing your unlimited numbers.

Buy phone numbers from Twilio for $1.00 each!
Buy a number for $1.00 and pay just $0.01 per minute as you go!

Triple Dialer!
Select up to 3 numbers to be dialed simultaneously and talk to 3x more prospects per hour than using a single line auto dialer.

Take notes!
Take and keep notes in your Excel file or type them into the Dial Excel system – either way, never lose them again!
A REVOLUTIONARY NEW WAY TO DIAL!
Dial right through your Excel file!
Instead of uploading your list to a dialer and risk losing any data or notes; we bring the dialer to your data!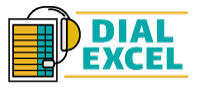 Dial right through your Excel file.
Leave a message.
Use it as a caller ID.
Call tracker included for FREE.
We also provide other services!!!
About DialExcel: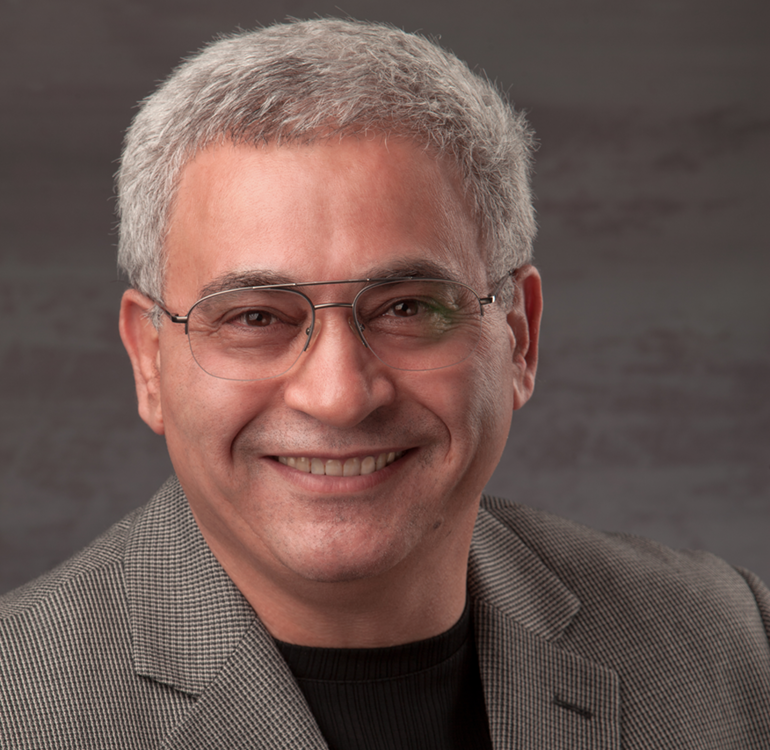 Morry started his business career in Real Estate over 30 years ago. He purchased, fixed, and sold hundreds of properties in Southern California. Morry has always been passionate about research and finding ways to find more solutions to complicated problems and this is when he ventured out and formed SuccessorsData.com, which offers inheritance property records to realtors and investors in 42,000 zip codes.
Morry is also the founder of EasyExcelAutomation.com, offering custom and ready made Excel VBA Tools and the co-founder of IQdial.com. IQdial.com is the result of subscribers at SuccessorsData asking Morry for faster ways to reach heirs and for prospecting tools. For years customers of Successorsdata would go to Data24-7.com, which was founded by Marc Orenberg, to append phone and email addresses to their property records and find ways to call the individuals. Finally, Morry and Marc decided to offer a product that would help both companies help their customers reach their prospects faster and easier and IQdial.com was established. Their new product, DialExcel now allows you to dial directly from your Excel file. So, instead of taking the data to your dialer, we bring the dialer to your data! Take and keep notes directly in your Excel file or in the DialExcel system.
#1 Dialer Software
VanillaSoft is simply the most productive Dialerfor Sales Development and Inside Sales Teams.
1 866-763-8826
Start your free trial
30-day VanillaSoft fully-functional trial
with a maximum of 6 users and 2,000 calls. No credit card required.
Speed to Lead
Route new web leads to the front of the call queue for immediate contact.
Sales Cadence
Automate call cadence to ensure every lead is worked thoroughly every time.
Lead Priority
Automate the prioritization of leads and your reps will always know the best lead to call next.
The Features You Need for Better Sales Engagement
Maximize your deal flow and automate your sales cadence with the VanillaSoft sales engagement platform.
Guided Selling Tools

Integrated Communication Tools

Content Management

Scripting
Automated lead routing
Sales cadence management
Lead and sales tracking

Email
Phone
Auto-dialing
SMS text
Call recording
Group conferencing

A content or document library
Easy-to-access and share product and marketing information
Templates that allow for quick and simple personalization
So, what's so innovative and game changing about VanillaSoft?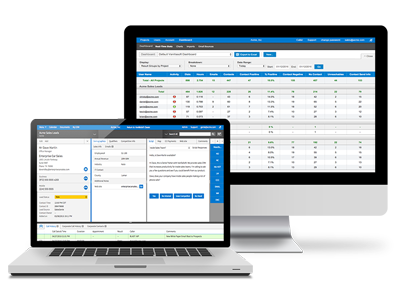 It's a combination of technology, process, and usability…and learning from the mistakes of traditional CRM systems.
With a traditional CRM, sales people spend much more time managing their sales process than they do on their primary function — sales. CRM is 'list-based', meaning reps must choose who to call and when and organize their own workflows.
VanillaSoft created a 'queue-based' routing technology, forming a dynamic queue of prioritized leads and eliminating the need for deliberation on the part of agents and the possibility of agent bias or discrimination. This drives the best available leads to your reps, ensuring management logic and best practices are being consistently applied, without compromising on productivity and efficiency.
By engineering the queue, instantiating the cadence, and continually optimizing and learning from sales engagements, VanillaSoft completely innovated how Sales teams perform, with a view to;
Ensuring maximum return on lead investment
Driving new opportunities into the sales pipeline Increasing sales productivity (often in excess of 100%)
Prioritizing leads to optimize sales conversion rates Improving efficiency and effectiveness of sales rep activity
Automating the sales workflow to the maximum possible extent
Ensuring sales agents adhere to uniform best practices and sales logic
Taking decision-making agency/autonomy away from agents
Giving sales managers maximum control over agent sales behavior Guaranteeing consistent follow up activity in respect of every lead
VanillaSoft has changed the game.