The Quickest & Easiest Way To TRIPLE ONLINE DIALER!!
Learn How To Start TRIPLE ONLINE DIALER!!!
A REVOLUTIONARY NEW WAY TO DIAL!
Dial right through your Excel file!
Instead of uploading your list to a dialer and risk losing any data or notes; we bring the dialer to your data!
You can call mobile or call phone landline so enter the number of the phone you want to call. Enter the number using the international phone number format, by placing respective country code followed by the phone number to which a call will be placed.
With DialExcel you can:
Select up to 3 numbers to be dialed simultaneously and talk to 3x more prospects per hour than using a single line auto dialer.
Dial right through your Excel file.
Leave a message.
Use it as a caller ID.
Call tracker included for FREE.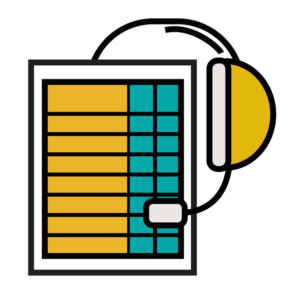 DialExcel is a triple online dialer that sales communications solution that helps reps learn from customer insights to drive meaningful conversations and close more deals.
Access all your call insights in one place, with automatic logging for calls, texts, voicemails, transcripts, and more.
Buy phone numbers from Twilio for $1.00 each!
Buy a number for $1.00 and pay just $0.01 per minute as you go!
Only 1 account for an unlimited number of agents!
You only need one account, for an unlimited number of agents dialing your unlimited numbers.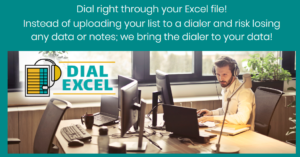 https://www.softwareadvice.com/call-center/auto-dialer-comparison/
So, what's so innovative and game changing about VanillaSoft?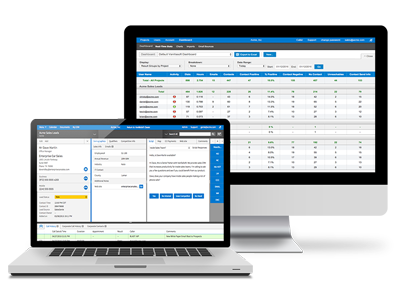 It's a combination of technology, process, and usability…and learning from the mistakes of traditional CRM systems.
With a traditional CRM, sales people spend much more time managing their sales process than they do on their primary function — sales. CRM is 'list-based', meaning reps must choose who to call and when and organize their own workflows.
VanillaSoft created a 'queue-based' routing technology, forming a dynamic queue of prioritized leads and eliminating the need for deliberation on the part of agents and the possibility of agent bias or discrimination. This drives the best available leads to your reps, ensuring management logic and best practices are being consistently applied, without compromising on productivity and efficiency.
By engineering the queue, instantiating the cadence, and continually optimizing and learning from sales engagements, VanillaSoft completely innovated how Sales teams perform, with a view to;
Ensuring maximum return on lead investment
Driving new opportunities into the sales pipeline Increasing sales productivity (often in excess of 100%)
Prioritizing leads to optimize sales conversion rates Improving efficiency and effectiveness of sales rep activity
Automating the sales workflow to the maximum possible extent
Ensuring sales agents adhere to uniform best practices and sales logic
Taking decision-making agency/autonomy away from agents
Giving sales managers maximum control over agent sales behavior Guaranteeing consistent follow up activity in respect of every lead
VanillaSoft has changed the game.