DialExcel Easy to Use Online Triple Dialer
A REVOLUTIONARY NEW WAY TO DIAL!
Guaranteed No Stress ONLINE DIALER!
Dial right through your Excel file!
Instead of uploading your list to a dialer and risk losing any data or notes; we bring the dialer to your data!
Dial right through your Excel file!
Instead of uploading your list to a dialer and risk losing any data or notes; we bring the dialer to your data!
Dial right through your Excel file.
Leave a message.
Use it as a caller ID.
Call tracker included for FREE.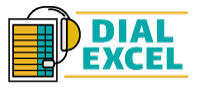 No Infrastructure to Buy or Install DialExcel operates entirely from the Excel File. That means you don't need to invest up-front in software or equipment, and you don't need technology experts to get up and running. Simply pay-as-you-go while you're using DialExcel to make meaningful conversations happen.
Only 25$ a month!!!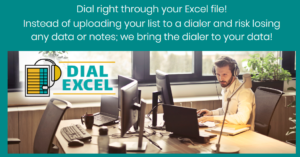 Morry started his business career in Real Estate over 30 years ago. He purchased, fixed, and sold hundreds of properties in Southern California. Morry has always been passionate about research and finding ways to find more solutions to complicated problems and this is when he ventured out and formed SuccessorsData.com, which offers inheritance property records to realtors and investors in 42,000 zip codes.
Morry is also the founder of EasyExcelAutomation.com, offering custom and ready made Excel VBA Tools and the co-founder of IQdial.com. IQdial.com is the result of subscribers at SuccessorsData asking Morry for faster ways to reach heirs and for prospecting tools. For years customers of Successorsdata would go to Data24-7.com, which was founded by Marc Orenberg, to append phone and email addresses to their property records and find ways to call the individuals. Finally, Morry and Marc decided to offer a product that would help both companies help their customers reach their prospects faster and easier and IQdial.com was established. Their new product, DialExcel now allows you to dial directly from your Excel file. So, instead of taking the data to your dialer, we bring the dialer to your data! Take and keep notes directly in your Excel file or in the DialExcel system.
Schedule your online session with Morry!!!!
Industry-leading call management software
Route calls and manage customer journeys with a single omnichannel platform
Request your 30-day free trial
Call routing for all inbound and outbound contacts from a single platform.
Simplified, intuitive solutions built to support the world's largest brands.
Integrated routing and IVR means fewer IT headaches
With a single IVR and routing engine that shares collected customer data, you get better routing, handling and reporting—all in one platform.
Change your settings
in minutes
When you need to make a change to your routing rules, the PureCloud platform distributes calls based on your settings—you can switch them easily at any time.
Drag-and-drop call
flow builder
Create menus of predefined or custom actions, including greetings, transfers, prompts, digit collection, data dips, sub-menus and more, with a drag-and-drop graphical user interface.
Distribute calls to your most effective agents
Route calls to agents most suited for solving specific problems and increase your customer satisfaction—not your hold time.
Over 100 top companies use Genesys PureCloud