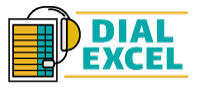 DialExcel.com is a Triple Automated Worldwide Phone Dialer
DialExcel.com is a $25 Triple phone dialer – Try it for FREE for 3 days!
DialExcel.com allows you to dial a list of phone numbers right through your excel file.
You can dial up to 3 numbers at one time and find out exactly which one of them are good after you talk to a person.
You are able to buy a phone number from Twilio for $1 a month and have the outgoing and income routed anyway you wish.
Triple Dialer!
Select up to 3 numbers to be dialed simultaneously and talk to 3x more prospects per hour than using a single line auto dialer.
Take notes!
Take and keep notes in your Excel file or type them into the Dial Excel system – either way, never lose them again!
Buy phone numbers from Twilio for $1.00 each!
Buy a number for $1.00 and pay just $0.01 per minute as you go!
Only 1 account for an unlimited number of agents!
You only need one account, for an unlimited number of agents dialing your unlimited numbers.
For any questions please email us at Admin@dialexcel.com or contact us at 909-315-5330.
Dialexcel.com is provided by SuccessorsData.com and Data24-7.com
Click here to start you subscription https://account.dialexcel.com/login
Learn more about us:
Morry started his business career in Real Estate over 30 years ago. He purchased, fixed, and sold hundreds of properties in Southern California. Morry has always been passionate about research and finding ways to find more solutions to complicated problems and this is when he ventured out and formed SuccessorsData.com, which offers inheritance property records to realtors and investors in 42,000 zip codes.
Morry is also the founder of EasyExcelAutomation.com, offering custom and ready made Excel VBA Tools and the co-founder of IQdial.com. IQdial.com is the result of subscribers at SuccessorsData asking Morry for faster ways to reach heirs and for prospecting tools. For years customers of Successorsdata would go to Data24-7.com, which was founded by Marc Orenberg, to append phone and email addresses to their property records and find ways to call the individuals. Finally, Morry and Marc decided to offer a product that would help both companies help their customers reach their prospects faster and easier and IQdial.com was established. Their new product, DialExcel now allows you to dial directly from your Excel file. So, instead of taking the data to your dialer, we bring the dialer to your data! Take and keep notes directly in your Excel file or in the DialExcel system.
Morry is the father of 4 children, two of which are autistic, and is involved in church ministries at Walter of Life Community Church. He is also a grandfather of 2 small boys.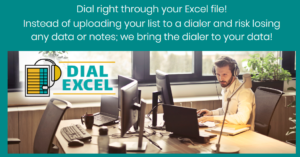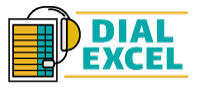 For any questions please email us at Admin@dialexcel.com or contact us at 909-315-5330.
Dialexcel.com is provided by SuccessorsData.com and Data24-7.com
6 Examples Of Internal Communication You Need To Know
MAY 10, 2019 – 6 MINUTES READ
Keeping staff in the know is important to keep an organization running in tip-top condition. That's why internal communication is so important.
You can check out a list of internal communication tools to help you get started.
Organizations and Causes of all sizes face difficulties in making sure that staff are getting relevant and accessible information when they need it. That includes:
Access to organizational practices and policy
Updating staff on the field
Communicating with remote staff
Let's take a look at some examples of employee communication you can implement at your organization.
Setting up a knowledge base
A central hub for all of your organizations' knowledge, such as policy information and best practices is essential for good internal communication.
Gathering the information and making it accessible to your staff might seem like a monumental task, especially if you are a large organization. But it is worth it for the convenience it offers in the long term.
The European travel technology provider, Amadeus has adopted Confluence as a knowledge base for over 12000 staff to collaborate between their teams and store the documentation needed for their organizations' daily operations.
Keeping track of team progress
Managing projects and reaching team goals is much easier with a dedicated platform to keep track of your progress.
The Akilah Institute, Rwanda's only college for women, uses task management tools like Asana to great effect.
By breaking big projects down into tasks, team members know the steps they need to take to achieve their bigger goals, such as setting up a series of open houses for prospective Akilah students or arranging the annual Akilah Entrepreneurship Fund Competition.
Sending mass updates
It's tricky managing a workforce that's on the move or working remotely, including sending them emergency updates or organizational notices.
The Nashville-based design and architecture firm Gresham, Smith and Partnersfound that their method of having staff call into a phone number and listen to a recorded message in the case of an emergency was not effective. Over a 2 week period, only a dozen out of their 680 employees actually checked the message over a test period.
Recognizing the need for proactivity when communicating with staff in case of emergencies, they implemented a system to send out text messages and emails to their employees to keep them updated. In 2016, the system came into play during two severe snowstorms, asking employees to stay off the road due to the weather.
Employee surveys
Surveys are still one of the best methods for employee engagement. Not do they let your staff voice their opinions and allow you to learn from them, surveys can also influence your staff.
Asking people if they would like to volunteer for the American Cancer Society in a survey led to volunteer rates spiking from 4% to 31% for the organization.
In an employee survey by Facebook, they asked 30% of their employees if they were personally committed to improving their experience working at the company. They later found that the employees who were asked were 12% more likely to request a list of additional tools and resources in order to improve their engagement at Facebook.
Virtual Meetings
Traditional meetings, with people traveling from place to place, are costly. Webinars are one of the most cost-effective ways of engaging with any number of staff across geographic sites.
For the dulux paint manufacturer AkzoNobel, traditional strategy development meetings took place face to face, with eight speakers traveling to 6 regional offices to deliver presentations to the staff at each location.
Several obvious drawbacks of this were the costs of travel and accommodation for each speaker as well as the work hours lost. They have since switched to webinars for a simpler, more efficient approach to engaging their workforce.
By replacing six face-to-face meetings in favour of a single, one-hour-long webinar they are able to deliver key strategies to employees in a more cost-effective and resourceful manner.
AMA or Ask Me Anything sessions
For those organizations that struggle to connect managers with their staff lower down the ladder, this is a great activity to look into.
IBM has started adopting ask me anything sessions in order to boost staff engagement.
With senior executives, including the CEO, answering three selected questions from staff every week, in the form of a short video, they are keeping employees updated on the companies plan's and boosting morale.
Good Internal communication helps bring your staff into the loop. The examples above give you some practical ways you can make sure your employees get the knowledge they need to do their jobs effectively.
You may also want to check out our article on the communication tools you can use to put these examples into practice for your organization.
Drop me a note at mukundan@callhub.io and let me know how your organization is talking to employees. I'd love to know.
Ads
Dialpad Sell® Phone System | Modern AI-Powered Sales Dialer?

Ad

signup.dialpad.com/auto_dialer/cloud?

Rating

for dialpad.com: 4.4 – 151 reviews

Dialpad Sell is a modern sales dialer with real-time voice analytics. Capture conversation insights and drive efficiency across sales organizations. G Suite Integration. VoiceAI. Flexible Call recording. Fast Setup, No Hardware. Call Routing. Mobility. Call Recording. CRM Integrations.

Top 10 Phone Call Software | Easy Solutions for Your Needs?

Ad

www.capterra.com/Call-Center/Free-List?

Review a Free List of the Best Phone Call Software – Start Today! 900k User Reviews. Trusted by Millions. Latest Industry Research. 700+ Categories. Types: Inbound Call Center, Outbound CallCenter, IVR Voice Recognition, Call Routing, Call Logging, Call Recording.

More Efficient & Cost-Effective Solutions To Run Your Contact Center.
School Text Messages To Parents – What You Need To Know
MAY 20, 2019 – 9 MINUTES READ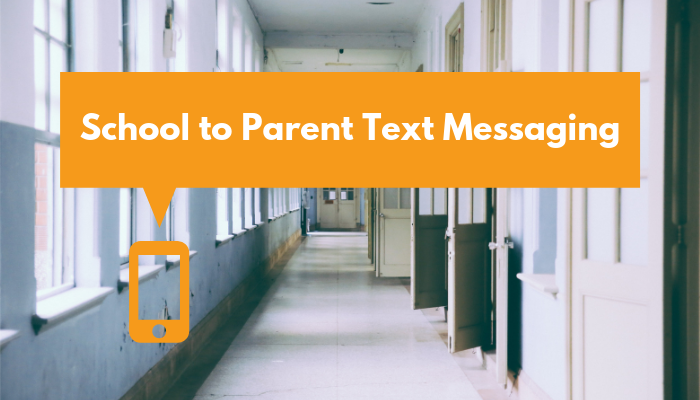 It's hard for schools to stay in touch with parents consistently.
Sure, you may send them emails or flyers that share information about their children, upcoming events or anything else.
But it's far too easy for those notices to go unnoticed or ignored, under a ton of other messages that get sent to them throughout the day.
With a 99% open rate, text messaging is an ideal mode of communication between your school and the parents you are reaching out to. Schools are using texts to send parents quick alerts on their children and urgent school updates.
But just how much better is it than, say, a phone call, an email or a social media update?
This post will help answer that question and get you started on using sms for your school.
To understand what sets text messaging apart, we need to know how parents really want to get important communications from schools, and how schools can best deliver them.
The keys to effective school to parent communication
"As a parent I want to know how my kid is doing at school, but because of work, I just don't have the time!"
Naturally, parents don't want to be surprised at the end of term by their child's slipping grades or the number of times he or she has been absent from class. They want constant updates on how their children are doing at school.
Take the initiative to reach out to parents by sending updates on their children or your school straight to their phones. Avoid making parents have to search through your social media to find important updates.
It's a large time investment for teachers to call each child's parents just to communicate quick updates, and for parents to listen. Your school's mode of communication needs to be able to deliver the message in a way that doesn't take up their time and is unobtrusive.
Parents don't usually check their personal emails at work, which leads to them missing important updates on their children. Parents can receive texts on their phones, even when offline, and are therefore more likely to read them than an email.
Text messaging can help schools avoid these pitfalls when it comes to communicating with parents by letting you send quick and easy updates straight to the parents mobile phones.
Ways for teachers to communicate with parents through text (with sample templates!)
Texts are a great way for schools to send out quick mass updates or even individual, personalized messages to parents.
There are plenty of meaningful ways your teachers can communicate with parents through text messaging and keep them in the loop. Check out some examples along with sample sms to parents below:
Absentee child sms:
Let parents know through text when their child is absent from class.
Collin has missed 2 classes today – 12/04/19. Please contact Ms. Polzin at 202-555-0191 to discuss.
Class cancellation message:
Inform parents about abrupt class cancellations due to emergencies.
Attention parents: Class has been canceled today due to the snow storm. Enjoy the long weekend and stay safe!
School event sms:
Let parents know about events your school is organizing.
Support our girls football team as they compete for the County Cup! This Sunday at 3pm on the main field.
School reopen message for parents:
Remind parents about important dates like school reopening.
Hi Mr. Jones, Schools back open on the 3 of January. We hope James and the rest of your family have a wonderful holiday.
School fee reminder sms:
Schedule text reminders about notices like tuition payment or application deadlines.
Hi Mrs. Hill, Last date to pay the school fees for the next academic year is on 28th May. Please check your mail for the payment structure.
Performance update sms:
Send parents a prompt sms update if their child's performance starts to slip in class.
Hi Mr. Moore, Your child has failed to get the passing grade in Social Studies this semester, Please contact Ms. Granzotto to discuss.
Grade alert sms:
Give parents a heads up when grades are in, so they can review them with their child later.
Hi! Results are in for Grades 6-8. Make sure to review them with your child and sign the report card.
Setting up a school sms system using CallHub (it's easy!)
Setting up and using a school sms alert system is simple. The first thing you need to do is getting parents to subscribe to your sms system through an opt in keyword:
1. Set up an opt in keyword and shortcode.
Choose the SMS signup campaign on the CallHub dashboard

To set a text alert system for your school you need to have just 2 elements:
1) A keyword
2) A short code or long code (to act as Caller Id)
For example, Text "JOIN" to 562498 for school updates and reminders. Here, the keyword is "JOIN" and the number is "562498".
Long code — A 10-digit phone number that's tied to an area code. (Eg. 31568 33649)
Short code — A 5 to 6 digit number that can be used nationwide. (Eg. 562498)
You can set a keyword of your choice while setting up your school sms system and rent a short code or long code from your text messaging service. If not you can use your cell phone number as the caller ID.
Once you finish setting it up, go ahead and promote your keyword and shortcode. When people text in your keyword to the number, they will automatically be added to your database.
2. Let parents know about your keyword and shortcode.
Let parents know about the sms alert system by advertising it wherever you can:
For new admissions to your school, get parents to opt in or give you their phone number, right as they are filling their admission forms.
Promote you code on your schools website and all your social media channels.
Talk to parents about subscribing at PTA meetings.
Now you're all set to start sending updates straight to parent's mobile phones
3. Send your first message.
You can send messages through the sms broadcast campaign on the dashboard.
Type out the message you want to send, for example, alerting parents about a cancellation:
"Attention parents: Class has been canceled today due to the snow emergency. Enjoy the long weekend and stay safe!"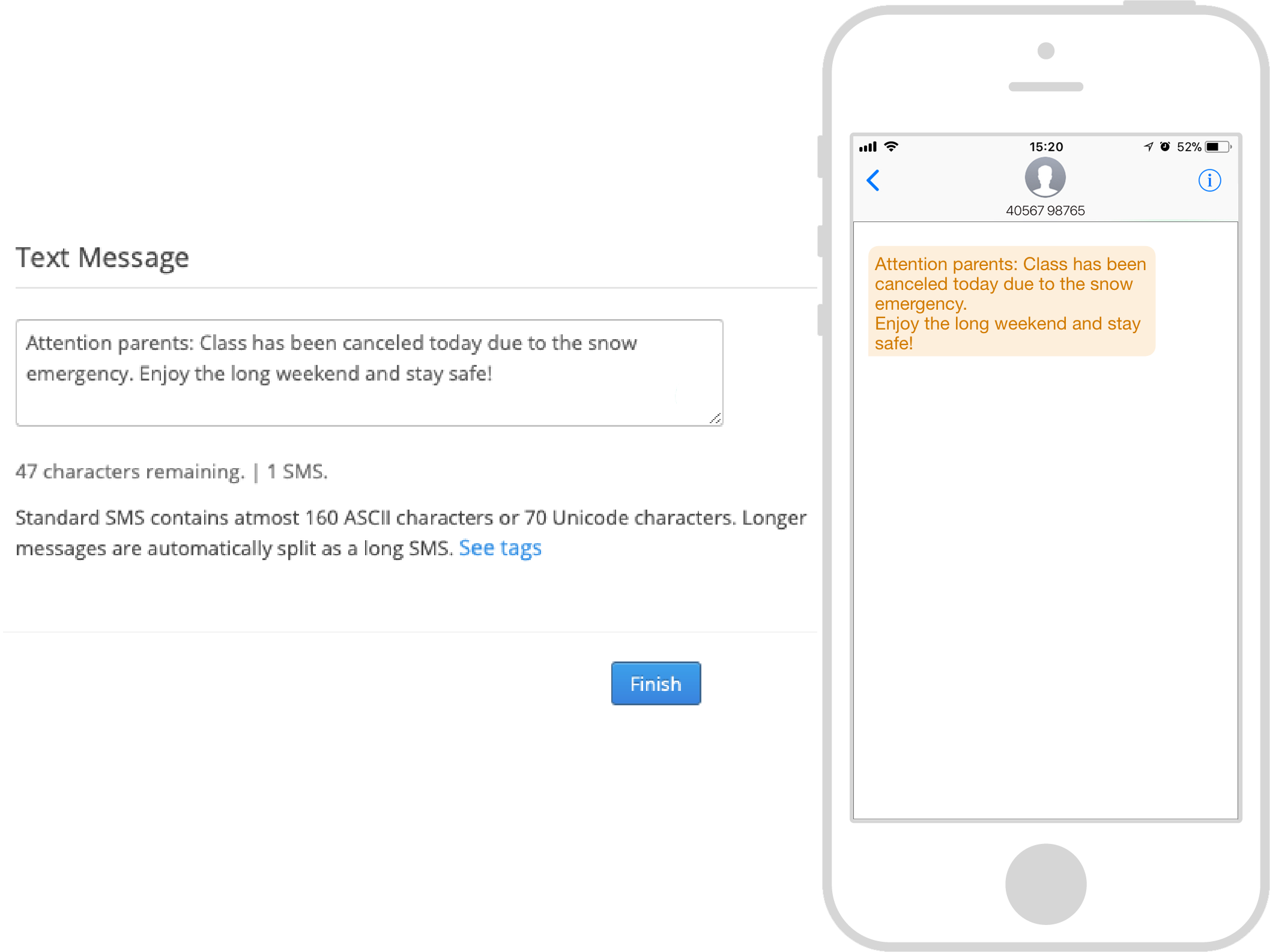 Choose the list with the numbers of the parents you want to send the message to.
Now schedule a time you want the message to go out and hit DONE.
Sending out a group text to parents from your school is as simple as that.
Want to try out CallHub for your school to parent communication? It's easy to get started. You can try it out for free by signing up.
Tags: school text messages to parents
Email Vs. Text – Which to use for your nonprofit?
MAY 17, 2019 – 8 MINUTES READ
Let's try a fun exercise. Whip out your phone (if you don't have it out already) and check the last few texts you have received.
Here is what mine looks like: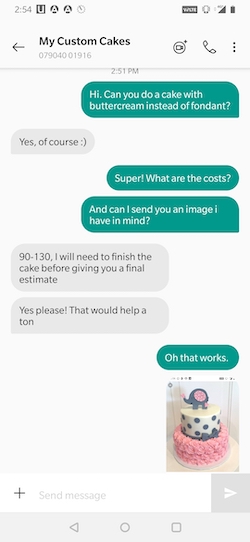 Yours might not have a picture of a cake. But I can tell you what our texts hold in common:
Rarely, if ever has a text been missed: See how I got responses to all my questions.
Each text received an almost instant response
You considered the texts personal – and did not associate them with work (even though the example I shared here was to order a cake).
To contrast, let me show you what my email looks like (please don't judge – I know it's a mess)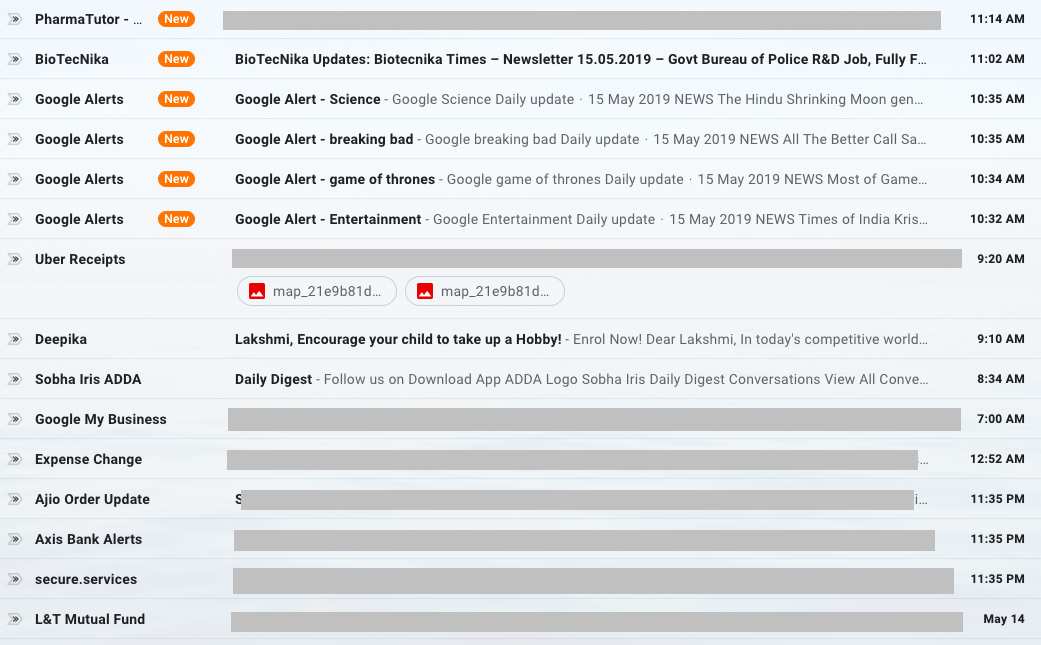 Unfortunately for you, a lot of your audience's inbox would look no different. The sheer number of unread messages means that your email would just be one more to the pile and will probably get missed.
And that is why SMS marketing is the next big thing – because you have a chance of cutting through the noise and reaching your audience via a personal channel.
Statistics support this too. 83% of texts are opened within the first two minutes and 31% of customers respond to the SMS survey in less than six minutes. So your messages will not wait in inboxes gathering dust. Rather, they would get responses instantly.
Armed with these numbers, let us see how email and texts would work for your nonprofit, for different campaigns.
1. Creating awareness:
As a nonprofit, creating awareness for your cause is never ending. It could be to promote a new campaign or get more people involved in existing ones – the fact remains that you will frequently send out messages in bulk to all the contacts in your list.
For instance, you want to tell all your volunteers about the lake cleaning initiative you are organizing the coming weekend. Which channel will you choose?
| | | |
| --- | --- | --- |
| Parameters | Email | Text |
| Content type | A long message, detailing why your cause is important. It can have pictures of the unclean lake and thus appeal to audience's emotion | Can feature limited words – but a website URL linking to more details can be added. |
| Personalization | Yes, can be personalized | Yes, can be personalized |
| Follow ups | Can be personalized based on user behavior | User behavior cannot be tracked. So follow ups will be in bulk |
| Time to read | Will take time to be read | Read instantly |
| Outcome | Your message would be read and could possibly make an impact. However, it wouldn't necessarily be in time for the initiative | Message read well before the initiative. However, might not be convincing enough to attend |
Quick tip 1: Do you know which channel your audience prefer? This information can easily be collected while you gather preliminary donor data. Knowing their preference, will tell you whether to go email heavy or text message heavy.
In short, if you are working with a deadline, text message can work better for you. In this case, as the lake clean up is scheduled in a few days, sending a text and following it up with a reminder would ensure that majority of your audience are aware of the upcoming event.
Before you run with that, let's look at one more use case.
2. Initiating action:
If you want your audience to attend an event or donate for a cause, which channel will you choose?
Honestly speaking, text messages have an advantage here. With peer to peer texting, you can have one on one conversations with every number on your list. The texts would be real time, the responses based on what the prospect says and can easily be done at scale. Here is what a sample conversation can look like:
So yes, in this case, text messages will get you more results.
Quick tip 2: What is the internet penetration in your area? If your audience don't have quick access to internet, your email would take time to reach them. In such cases, having text message as primary form of communication is better.
This does not mean that email is dead
While it is true that emails do not have the same reach as text messages, emails remain a solid channel of communication. 83% of millennials do read emails and in fact clear their inbox every night (obviously, I belong to the other 17% :)). It is not just for 'old people'. And can still get you results. Any other myths you hear to the contrary are just that – myths.
So here's a novel idea – Use both emails + texts
Instead of choosing one over the other, use both the channels together to provide a seamless audience experience. That way, your campaigns have a much better reach and will have greater impact.
For instance, your fundraising efforts will now look something like this:
Step 1. Send weekly newsletter, with keyword and short code to know more about fundraising campaign
Step 2. Include keyword and shortcode in all collaterals – print and website
Step 3. When prospect sends in a text, send an autoresponse text with link to donation (landing page)
Step 4. Wait to see whether the prospect has completed donation
Step 5. If not, send email to prompt donation
Step 6. Again, if not donated, send text asking what is wrong
Step 7. After donation, send an immediate thank you text
Step 8. One week later, send an email highlighting the recent updates and progress in the campaign and show how their contribution helped
Quick tip 3: In case of emergency alerts text messages work better (I really hope no one stops to check emails in the case of fire).
In Summary
No. Email is not dead and text messaging is not perfect. You don't have to switch from one to the other to see impact. You can simply add texting to your already existing email campaigns to improve reach. CallHub can help you here. The texting tool is simple and lets you create an SMS campaign in three steps. Have fun exploring and let me know how it works for you.
Now, if you will excuse me, I have some texts to respond to and an inbox to sort.