A REVOLUTIONARY NEW WAY TO DIAL! Online Dialer// DialExcel.com
WorldWide Dialer –  DialExcel.com!
You can dial online !!!!
Get started today at only $25/month.
A REVOLUTIONARY NEW WAY TO DIAL!
Dial right through your Excel file!
Instead of uploading your list to a dialer and risk losing any data or notes; we bring the dialer to your data!
Only 1 account for an unlimited number of agents!
You only need one account, for an unlimited number of agents dialing your unlimited numbers
Buy phone numbers from Twilio for $1.00 each!
Buy a number for $1.00 and pay just $0.01 per minute as you go!
Triple Dialer!
Select up to 3 numbers to be dialed simultaneously and talk to 3x more prospects per hour than using a single line auto dialer.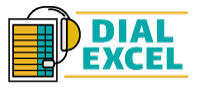 Dial Excel – Overview
Hello everybody,  this is  the basic rundown of Dial Excel. In just a couple of minutes here, you'll have a good sense of how powerful and easy it is to use, so you can get it set up and working for you in no time. It's different than any other dialer out there, and Dial Excel makes it quick and easy for you to call, take notes, and manage communication with your customers, straight from your own Excel files that you've formatted in a way that works best for you. Clean, organized, and without hassle, whether you're a small business with a few employees, or a large enterprise working with a call center.
With a typical dialer, you need to import your data, and spend quite a bit of time cleaning up the data. If you've got a spreadsheet with 50 columns, you're going to lose some data, some fields are going to be messy or mapped incorrectly, and you're going to have quite a few headaches to take care of before you're able to start contacting your new leads and customers. You're going to have to pick and choose what columns you want to keep, which ones you want to ignore, and do quite a bit of manual work before you're set to go.
Now, instead of bringing your data into the dialer platform, and adjusting it to work, imagine if you could do it the other way around and bring the dialer to your data. That's the essence of Dial Excel. Your data doesn't change, it stays as is. And Dial Excel, essentially, comes to your data, as if you were dialing straight from an Excel file.